HOLLSTEIN 8,000 Lbs. 4 Post Park Lift
The LOCK LADDER SAFETY SYSTEM is an important feature that all our parking and storage lifts have built in. It can be identified in every picture of a silver colored lock ladder that is located in each of the 4 columns. They are height adjustable to accommodate the unevenness of every shop floor and must be adjusted to have level runways when the upper car is in it's parked position safely resting in the lock. Not all manufacturers pay attention to this important feature and don't provide adjustable lock ladders just to offer their products cheaper.
Limited time special offer. PICK UP from our closest warehouse or have it shipped at additional cost. Please call 570 639 2344 for availability.


8,000 Lbs lifting capacity,
Carriages completely enclosed for safety
Redundant ladder lock safety system with "auto engage" locking bar in the event of cable failure
Extra large slider blocks for added stability
10 positive (always locking) lock positions
Aircraft quality cables rated at each 14,500 lbs, there are 4 cables in this lift
18" wide runways formed with one-piece 3/16" non-skid diamond plate
Easy operation: Lock release lever and power unit control botton located left front or right rear of lift
Powerful 3" diameter hydraulic piston
Steel approach ramps standard, Aluminum Drive-On Ramps optional
For a limited time only we added the popular Jack/Tool tray, the POLY caster wheels to move the lift, and Drip Trays at no additional cost
110V/single phase power standard, but 220V Motor available
Additional options available, for example; Sliding Jack with 3,500lbs lifting capacity
Click on the MAP below to find us on GOOGLE MAPS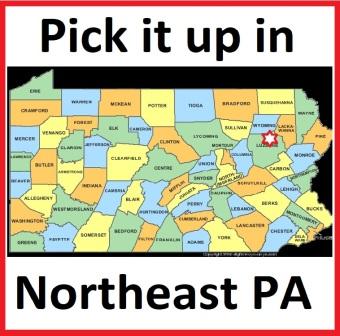 Specifications

;
HOLLSTEIN PARK8000
HOLLSTEIN PARK8000XLT
Capacity
8,000 lbs.
8,000 lbs.
Lifting Height
74.8"
82.3"
Overall Length with Ramp
207.3"
222.5"
Overall Length without Ramp
175.5"
190.7"
Overall Width
103.5"
109.4"
Runway Tread Width
18.7"
18.7"
Runway Length
165.5"
180.5"
Runway Height
4.3"
same
Column Height
86"
94"
Clearance Between Columns
94.5"
100.3"
Clearance between Runways
37"
42.2"
Outside Runway to Outside Runway
74.8"
80.7"
Clearance Under Runways
70"
78"
Drive Thru Width
80"
87.2"
Locking Positions
10
same
Base Plate Size
10" x 12"
same
Power
110V Single Phase-15 Amp
same
Ship Weight
1,560 lbs
1,805 lbs
Package Dimension L x W x H

14' x 21" x 28"

15' - 6" x 21" x 28"